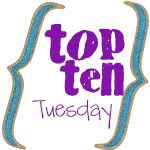 I still really want to read several of the books on my June wishlist, but I decided to feature different ones for July.
Rae: My True Story of Fear, Anxiety, and Social Phobia (Louder Than Words)
by Chelsea Swigget
Last week during my review of
Craving Grace
, I mentioned that I just absolutely don't like memoirs. So...you might be surprised to see a memoir on my Top Ten Wishlist. And while the rest of them are in no order, Rae sits at my #1 want! I'm very curious to read her story, because in high school the description of the book could have been of me. I'm much better these days than I used to be, but I "jokingly" say I have social phobia.
I've also realized since then that I also have a few other memoirs that I hope to read one day including
Growing Up Amish: A Memoir
by Ira Wagler and
Animal, Vegetable, Miracle: A Year of Food Life (P.S.)
by Barbara Kingsolver. (They just don't quite make it on my top ten). So, I guess I like SOME memoirs better than I thought. :)
Sun and Moon, Ice and Snow
by Jessica Day George
I've been trying lately to support my library, but they don't have any of Jessica's books. :( I will probably just find another fairy tale re-telling to satisfy my craving, but I'd still love to read this one.
Tiger's Curse (Book 1)
by Colleen Houck
I'm VERY curious about this one!
Cordelia Underwood: Or the Marvelous Beginnings of the Moosepath League
by Van Reid
I'm curious about this one, too.
The Big Book of Exclamations
I want this one for my Grasshopper. I still have a little while before I think it would be really (or more)beneficial. I'm keeping a check on it, since it's still a little pricey everywhere I've looked.
Operation Bonnet: A Novel
by Kimberly Stuart
I've actually had this one on my wishlist for a little while now.
Book of a Thousand Days
Children's Fairy Tales, Folk Tales & Myths Books
)
by Shannon Hale
Another fairy tale book.
The Girl Who Could Fly
by Victoria Forester
I've really been in a young readers(and fairy tale re-telling) mood lately. I've finally finished up all my review copies that were time pressed, so I'm looking forward to diving into all the books I have lined up.
Inside Out and Back Again
by Thanhha Lai
...another young reader book.
The Girl Who Circumnavigated Fairyland in a Ship of Her Own Making
Teen Science Fiction Books
)
by Catherynne M. Valente
...And another. I actually have more young reader books on my wishlist, but they will show up in my next week's top ten list, so I left them off this one. Just in case you're curious, next week's will be "My Top Ten Favorite Book Covers...At the Moment." :)
*Sorry about some of the extra words and links in the titles of some of the books! I used the provided Amazon links and I don't know how to take off the extra stuff.